In the ever-evolving realm of digital technology, I'm thrilled to introduce you to a groundbreaking innovation – Atomicals.
This avant-garde digital protocol, much like Bitmaps, stands as a transformative digital naming index, and it's poised to revolutionize the way we create and organize digital objects, referred to as "digital matter."
Atomicals isn't just about solving problems; it redefines the landscape for developers and users like you and me. With Atomicals, we can bid farewell to those proprietary APIs, unreliable indexing, and the absence of higher order structures.
What Atomicals brings to the table is the simplest and most flexible solution!
Watch it now:
Watch on: Odysee | Rumble | YouTube | BitChute | Facebook | Twitter | Vigilante.tv
Join me in this part of our summit as we dive deep into the world of Atomicals and explore its fascinating facets, from the enigmatic Atomicals Theory to the revolutionary concept of Bitwork Minable Tokens.
Together, we'll discover how Atomicals empowers us to reclaim control over our digital sovereignty, all while fortifying Bitcoin as the cornerstone proof of work beacon. And don't miss the chance to uncover the intricacies of collection standards and the visionary concept of ARC-20 Satoshi-Faithful Colored Coins.
Atomicals are more than just a digital protocol; they are the future of digital organization, and this interview is our gateway to understanding their profound impact on the digital landscape.


Peace, love, and anarchy,

Follow me on Twitter @VamosVigilante
Follow Atomicals on Twitter @atomicalsxyz
Want to be on the pulse of crypto? Access our exclusive portfolio, insider reports, full archive of monthly newsletters, real-time market updates, buy/sell alerts, and private community chat and get instant access to our new September newsletter… Subscribe now!
Get access to the lifetime replays of our TCV Summit: Ordinals, NFTs & On-Chain Economies Edition!

Don't miss my new workshop on the two most important issues of our time, The Answer to A.I. and the Solution to the Crypto Onboarding Problem. I believe that we need to get this information out so strongly that we're giving it to you for free. Click here for the answer.

Are you worried about the impact of recent bank failures and how they will affect your financial future? With the right information, you don't have to be… On March 24th, 2023 The World's Top Crypto Analysts, Economists, & Crisis Investors Held A Privately Live-streamed "Emergency Banking Collapse" Round Table Event… Click here to claim your virtual seat at the table!
NEW Video: TDV Senior Analyst Ed Bugos shares what he believes will be the biggest short!
TCV Summit: Hardware Basics Edition | TCVsummit.com ⬅️ Replay videos now available!
Download our free Crypto Privacy Guide: https://CryptoVigilante.io/convoy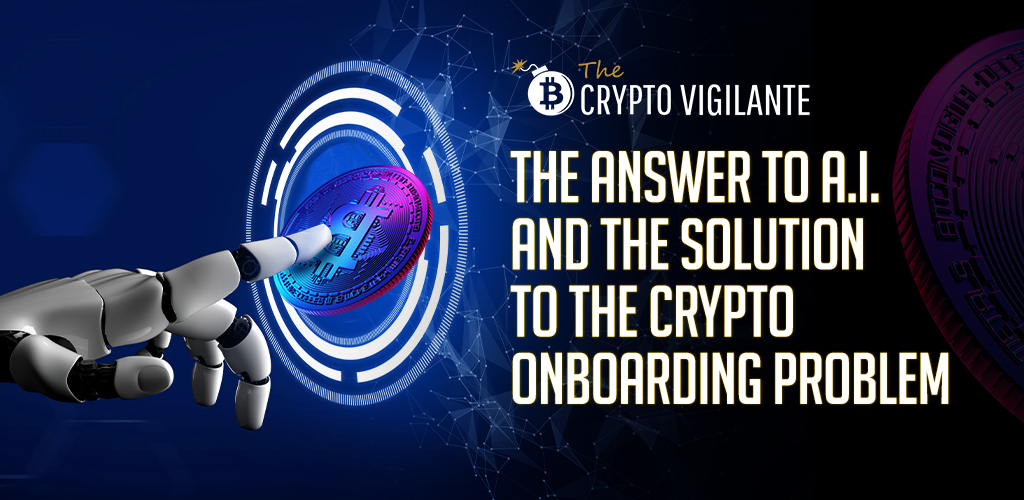 The Crypto Vigilante (SUBSCRIBE) is the premier financial newsletter specializing in crypto-asset markets. Follow TCV on BitChute, Facebook, Flote, Gab, Instagram, MeWe, Minds, Odysee, Rumble, Substack, TikTok, Twetch, Twitter, Vigilante.tv, and YouTube.
Podcast: Play in new window | Download
Subscribe to the TCV podcast: RSS