What up, Vigilantes? I had the absolute pleasure of sitting down with Rolf van Wegberg at Monerotopia for an intense, eye-opening discussion about cryptocurrency, crime, and the difficult world of regulation. Let me tell you, it was nothing short of a wild ride into the "scary" side of crypto.
As an academic researcher, Rolf has waded into the murky waters where crypto and crime collide. You know how much I enjoy pushing the boundaries of freedom and decentralized currencies, but Rolf's findings were truly shocking. Did you know that Monero is used in 95% of darknet markets instead of Bitcoin? That's right; only 5% of people use Bitcoin for their transactions. Monero has taken the free-market currency crown.
But why is Monero the preferred cryptocurrency in these markets? My friends, it all comes down to privacy and security. Vendors prefer Monero because it allows them to keep their financial information private, whereas buyers prefer Bitcoin because of its lack of privacy. However, market administrators have taken notice, opting to abandon Bitcoin entirely, which has fueled the switch to Monero.
This raises an urgent question: when the economic collapse or the next plandemic hits, will we be able to buy toilet paper on the darknet? The free market has to give the sheeple what they want…
On a serious note, how will law enforcement and regulators deal with this shift? It's no secret that Monero's privacy features make it nearly impossible to figure out who's behind transactions. While we know that this is the entire point of privacy coins, it is a double-edged sword when considering the role of companies like Chainalysis in preventing sanctions evasion.
This conversation went deep! Watch and join the conversation below:
Watch the Full Interview
Watch on: YouTube | Facebook | Odysee | Rumble | Vigilante.tv
All of this made me wonder: are we on the verge of a future in which transparent surveillance coins dominate, removing the very essence of what makes cryptocurrency so revolutionary? Is the ability to resist censorship being traded for compliance and control?
As Rolf and I continued our conversation, we descended into the great divide between Bitcoin and Monero, as well as the cryptocurrency industry's ongoing struggle to maintain a positive image in the face of growing scrutiny. We agreed that collaboration across disciplines is critical for continued growth and learning in the crypto space, but I'm left wondering where this leaves us in the fight for true financial freedom.
So, my fellow Vigilantes, I leave you with the following thought-provoking questions: How do we strike a balance between privacy and security in the crypto world? And, in the pursuit of regulation, is the essence of what makes cryptocurrency so appealing and groundbreaking at risk of being lost?
Continue to fight the good fight, educate yourself and never stop challenging the status quo!
Peace, love, and anarchy.

Follow me on Twitter @VamosVigilante
Follow Rolf van Wegberg @RolfvanWegberg
Don't miss my new workshop on the two most important issues of our time, The Answer to A.I. and the Solution to the Crypto Onboarding Problem. I believe that we need to get this information out so strongly that we're giving it to you for free. So, hit that link and get ready to dive deep.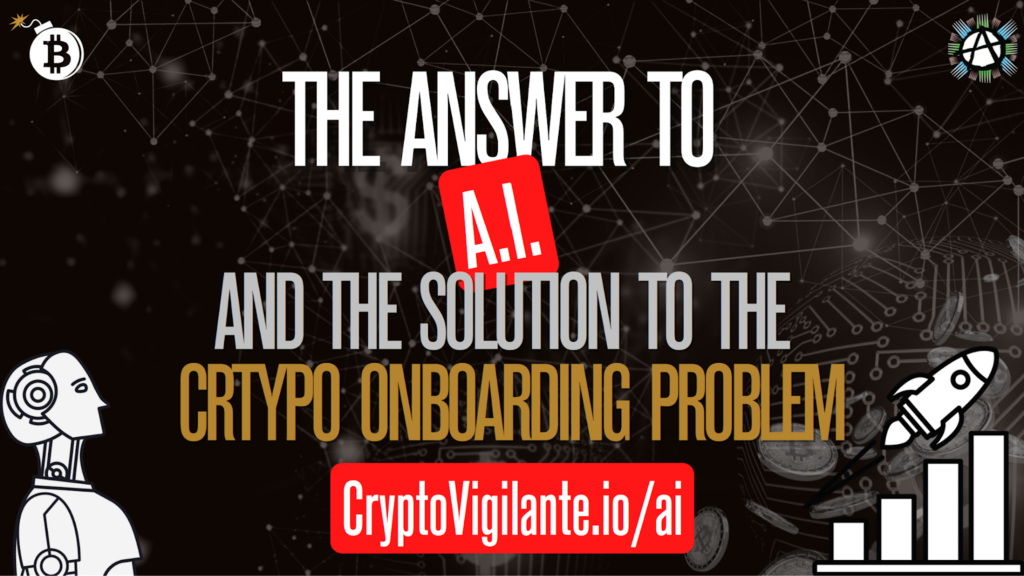 Are you worried about the impact of recent bank failures and how they will affect your financial future? With the right information, you don't have to be… On March 24th, 2023 The World's Top Crypto Analysts, Economists, & Crisis Investors Held A Privately Live-streamed "Emergency Banking Collapse" Round Table Event… Claim your virtual seat at: https://CryptoVigilante.io/RoundTable
NEW Video: TDV Senior Analyst Ed Bugos shares what he believes will be the biggest short!
TCV Summit: Hardware Basics Edition | TCVsummit.com ⬅️ Replay videos now available!
Download our free Crypto Privacy Guide: https://CryptoVigilante.io/convoy
The Crypto Vigilante (SUBSCRIBE) is the premier financial newsletter specializing in crypto-asset markets. Follow TCV on BitChute, Facebook, Flote, Gab, Instagram, MeWe, Minds, Odysee, Rumble, Streamanity, Substack, TikTok, Twetch, Twitter, Vigilante.tv, and YouTube.
Podcast: Play in new window | Download
Subscribe to the TCV podcast: RSS