What up, Vigilantes? I've gotta tell you what a great experience it was to interview the creative 3D gun creator, Invader Zip, at the Guns N' Bitcoin Conference! This devoted inventor displayed his amazing, cutting-edge works of self-defense art that he affectionately refers to as "the Ark." You can 3D-Print and manufacture these incredibly customizable weapons in the comfort of your own basement. Isn't that mind-blowing? The choices are nearly unlimited with 15 magazine options, three barrel options, 900 lengths, and 6 calibers.
It's interesting to find out how Invader Zip discovered his passion for designing 3D guns after discovering the unrealized potential of 3D printing. But what does it take to make these open-source, plastic weapons a reality? You might be astonished to learn that all you need to create one of these works of art is an Ender 3 printer and roughly five days. On top of the designs, Invader Zip also provides hardware kits for constructing the guns with bolts, nuts, and specific lengths, further simplifying the procedure.
What about those of you interested in developing guns who may be new to 3D printing? Invader Zip suggests putting functionality first and beauty second. He keeps expanding the capabilities of 3D-printed weaponry by drawing inspiration from things like the Halo video game franchise.
You have to see these things. They truly do look like something out of Halo…
Watch the Full Interview
Watch on: Odysee | Rumble | Vigilante.tv
Invader Zip has his eyes set on using bigger and better calibers for 3D-printed weapons, specifically rifled calibers. Even better, he's working on a design that would let people print the upper portion of an AR-15, minus a few particular parts. We're talking about a fully printed AR-15!
For those who are passionate about technology and cherish personal freedom, getting involved with 3D-printed firearms represents the perfect intersection of these two values. As pioneers in this groundbreaking field, individuals have the opportunity to leverage cutting-edge 3D printing technology, not only to create customizable, functional firearms but also to promote the principles of self-reliance, individual autonomy, and self-defense.
By exploring the potential of 3D-printed firearms, tech-savvy freedom lovers can contribute to the decentralization of gun ownership, push the boundaries of innovation, and challenge the status quo. This unique domain also offers a creative outlet for those who love to tinker, experiment, and take control of their own security, all while actively participating in a community that fosters learning, collaboration, and a shared passion for technology and liberty.
I was so hyped by the thought of building my very own 3D-printed pistol that I couldn't hold back my joy. I'm looking forward to seeing what Invader Zip comes up with next. What colors would you recommend for my first 3D-printed gun, Vigilantes? Post your thoughts in the comments section. I'd encourage you to explore this community and get caught up with what's possible in the world of 3D-printed self-defense.
Peace, love, and anarchy.

Follow me on Twitter @VamosVigilante
Follow Invader Zip on Twitter @InvaderZip
Don't miss my new workshop on the two most important issues of our time, The Answer to A.I. and the Solution to the Crypto Onboarding Problem. I believe that we need to get this information out so strongly that we're giving it to you for free. So, hit that link and get ready to dive deep.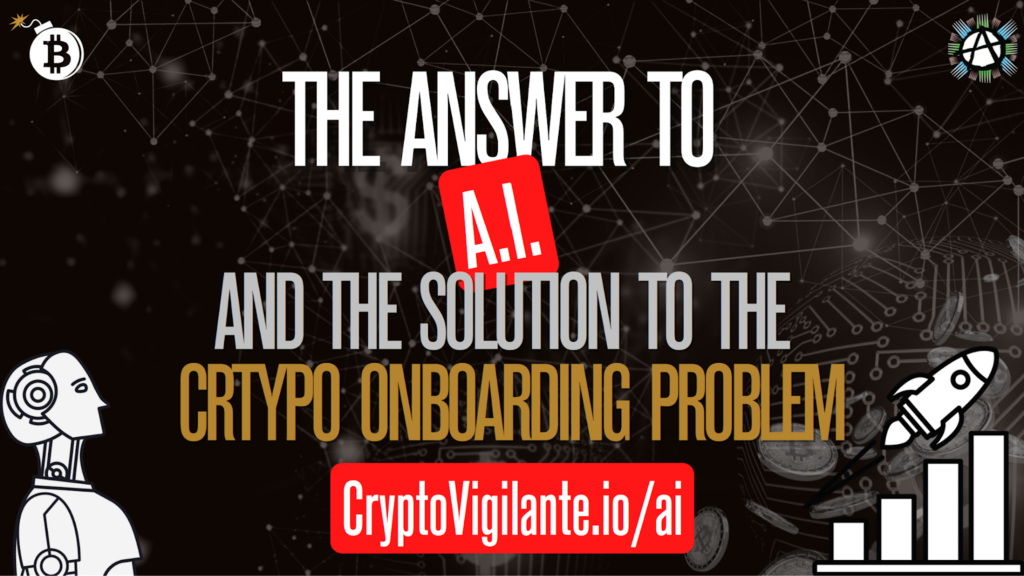 Are you worried about the impact of recent bank failures and how they will affect your financial future? With the right information, you don't have to be… On March 24th, 2023 The World's Top Crypto Analysts, Economists, & Crisis Investors Held A Privately Live-streamed "Emergency Banking Collapse" Round Table Event… Claim your virtual seat at: https://CryptoVigilante.io/RoundTable
NEW Video: TDV Senior Analyst Ed Bugos shares what he believes will be the biggest short!
TCV Summit: Hardware Basics Edition | TCVsummit.com ⬅️ Replay videos now available!
Download our free Crypto Privacy Guide: https://CryptoVigilante.io/convoy
The Crypto Vigilante (SUBSCRIBE) is the premier financial newsletter specializing in crypto-asset markets. Follow TCV on BitChute, Facebook, Flote, Gab, Instagram, MeWe, Minds, Odysee, Rumble, Streamanity, Substack, TikTok, Twetch, Twitter, Vigilante.tv, and YouTube.
Podcast: Play in new window | Download
Subscribe to the TCV podcast: RSS