Have you heard the news that Pirate Chain (ARRR) is now supported on Edge wallet?

While this is a massive development for Privacy Coins as a whole, this is not the only thing that the team at Edge is up to.

In today's interview, I share an insightful conversation at Anarchapulco with Paul Puey, CEO of Edge, about the importance of interoperability and privacy within crypto.

So, what is the Edge app? Paul describes, "It's a self-custody exchange to buy, sell, and trade (crypto). But, you own your money, you own your funds, and you own your privacy."

Due to the uniqueness of all that Edge has to offer, it is more than just a crypto wallet. I like to consider it more of a marketplace.

Not only does the app offer a simple and encrypted way to move your assets from fiat to crypto and vice versa, but they are now rolling out financial services to users.

Paul shares, "​​You can take a Bitcoin, collateralize it, and get Dollars in one step." Plus, he says, "More yield earning opportunities just went live within the past few weeks."

This is the ability to earn 3% to 10% on your Bitcoin (BTC), Litecoin (LTC), Dogecoin (DOGE), Ethereum (ETH) holdings, for example.

The difference is that no company, including Edge, holds your funds. The funds live on-chain, and you maintain self-custody of your assets.

This is one way that Paul and his team are constantly innovating and adding value to the crypto asset class.

If you have been looking for a secure and user-friendly way to manage your crypto, then I encourage you to watch this now.
Enjoy the full video here:
Watch on: Odysee | Rumble | YouTube | BitChute | Facebook | Vigilante.tv
The debate between open and closed-source applications is critical for a crypto enthusiast and anarcho-capitalist.

While open-source code can provide a competitive advantage, Paul shares that it is sometimes wise to protect your work.
Working under a single blockchain with open-source code allows for faster iteration than competitors.
Closed source applications, on the other hand, have the advantage of mapping and tracing user data in order to optimize and make their apps more addictive.

I really like that Edge is open source, viewable, and auditable by anyone. While every legitimate tech company is data-driven, Paul concludes that Edge will never track user actions or collect user information like Big Tech platforms do.

To wrap up the interview, I told Paul, "I commend you for being the first to add Monero (XMR) and now being the first to add Pirate Chain because it just shows how committed you guys are to really being open to the future and to have these hard conversations."

Give this interview a watch, try out Edge, and check out the replays from Anarchapulco 2023 if you want to learn more about health, wellness, crypto, and liberty!

Follow me on Twitter @VamosVigilante
Follow Paul Puey on Twitter: @Paullinator

Don't miss my new workshop on the two most important issues of our time, The Answer to A.I. and the Solution to the Crypto Onboarding Problem. I believe that we need to get this information out so strongly that we're giving it to you for free. Click the banner below for instant access!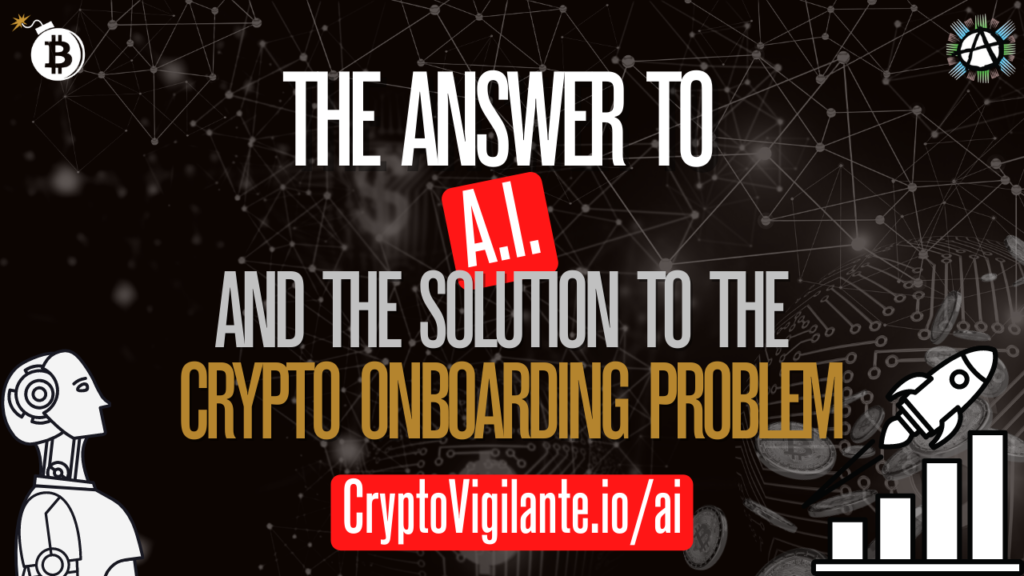 NEW Video: TDV Senior Analyst Ed Bugos shares what he believes will be the biggest short!

TCV Summit: Hardware Basics Edition | TCVsummit.com ⬅️ Replay videos now available!

Download our free Crypto Privacy Guide: https://CryptoVigilante.io/convoy
The Crypto Vigilante (SUBSCRIBE) is the premier financial newsletter specializing in crypto-asset markets. Follow TCV on BitChute, Facebook, Flote, Gab, Instagram, MeWe, Minds, Odysee, Rumble, Streamanity, Substack, TikTok, Twetch, Twitter, Vigilante.tv and YouTube.
Podcast: Play in new window | Download
Subscribe to the TCV podcast: RSS