What up Vigilantes? I'm excited to share my recent interview with Chairman Won from the Guns Bitcoin conference. Chairman Won received the JStark Award at the conference and is a product design professional who has been 3D printing firearm frames for the past ten years. Let me tell you, this guy is good.
We discussed the possibility of people building guns at home using 3D printing technology, and Chairman Won explained the process of dry brushing and the new single-stack rails. He also mentioned the 43X, which is still in the early stages of development.
"What I'm really doing is making those frames look and feel better than OEM, in my opinion," he says. "It makes designing frames for light and laser compatibility a lot easier. Making guns that I want is all that matters to me." I admire the ambition and ingenuity. It's also cool to see someone just doing this because they love it and enjoy the guns. We're all about making political statements and expressing our freedom, but let's be honest; guns are also just fun.
Chairman is onto something. His work actually did feel better than OEM. Take a look at how cool these things are:
Watch the Full Interview
Watch on: Odysee | Rumble | BitChute | Vigilante.tv
Chairman Won was anticipating an ATF rule change that could affect companies like Polymer 80 that sell unfinished frames that require additional work to make them functional. He distributes his files for free, so anyone with a computer, 3D printer and a willingness to learn can have one of their own. However, he cautioned that attempting to slice one of his files could cause a large number of computers to crash, so make sure your computer is up to the task. 
We also discussed the benefits of Olight Baldr's, which are compatible with one or two Picatinny rail slots. This simplifies and, in some cases, eliminates the need to design frames for light and laser compatibility.
This really is such an important subject and although it may seem off-topic for The Crypto Vigilante to some, there are many reasons why it matters to us.
Second Amendment Rights: The Second Amendment to the United States Constitution protects the right to bear arms, and 3D printing guns is a way to exercise that right.
Self-Defense: Some argue that 3D printing guns are good a way to protect themselves and their loved ones in a world rife with violence and crime.
Personal Freedom: People should be free to make and own whatever they want, including firearms, as long as they do not harm others. That's voluntaryism.
3D printing guns allows for innovation and creativity in the field of firearms, and designers like Chairman Won should be allowed in order to advance technology and create new self-defense solutions.
We know governments are an immoral monopoly on force within a geographic region. 3D printing is a way to protect individual liberty and resist government overreach.
Overall, this was an enlightening discussion that shed light on the potential of 3D printing technology for firearms as well as the importance of staying informed about the changing regulatory landscape. If you want to learn more about Chairman Won and his work, follow him on Twitter and Instagram.

Follow me on Twitter @VamosVigilante
Follow Chairman Won on Twitter

Don't miss my new workshop on the two most important issues of our time, The Answer to A.I. and the Solution to the Crypto Onboarding Problem. I believe that we need to get this information out so strongly that we're giving it to you for free. So, hit that link and get ready to dive deep.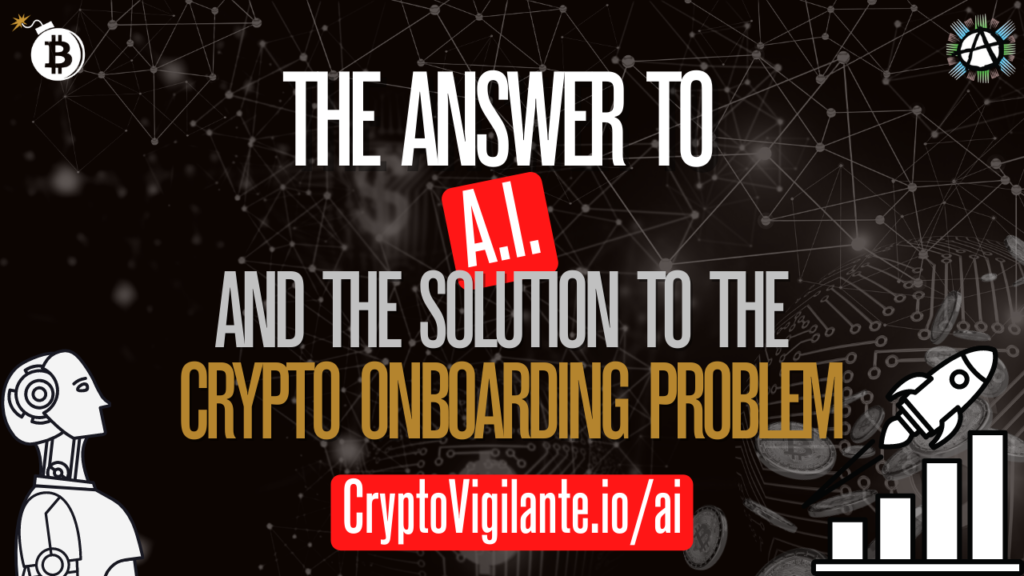 NEW Video: TDV Senior Analyst Ed Bugos shares what he believes will be the biggest short!
TCV Summit: Hardware Basics Edition | TCVsummit.com ⬅️ Replay videos now available!

Download our free Crypto Privacy Guide: https://CryptoVigilante.io/convoy
The Crypto Vigilante (SUBSCRIBE) is the premier financial newsletter specializing in crypto-asset markets. Follow TCV on BitChute, Facebook, Flote, Gab, Instagram, MeWe, Minds, Odysee, Rumble, Streamanity, Substack, TikTok, Twetch, Twitter, Vigilante.tv and YouTube.
Podcast: Play in new window | Download
Subscribe to the TCV podcast: RSS