The beautiful thing about crypto is that the underlying technology is worldwide.

Blockchain is an unstoppable force that has impacted the lives of all people, regardless of any imaginary borders.

In an effort to share the importance of privacy and the groundbreaking innovation taking place on the Bitcoin (BTC) blockchain, I joined Todo Bitcoin for a candid discussion.

In this interview, we covered the adoption that is taking place behind the scenes.
I often say, "Crypto is built BY the people, FOR the people."
This is very different than CBDCs which are nothing more than legacy banking services disguised as crypto.
If you live in the USSA, you may be closer to the pulse of the Fed. But, the sad reality is that no one (especially the Fed's order followers) really knows what the banksters are plotting next.
Here is my speculation about what YOU can do to secure your personal and financial freedom.
Watch the Full Interview
Watch on: Odysee | Rumble | YouTube | BitChute | Facebook | Twitter | Vigilante.tv

At The Crypto Vigilante, we aim to be three steps ahead of dodging financial voyeurism.
In this discussion, we share how decentralized cryptos are gaining traction, despite intervention from Financial Regulators and the State.
I see more and more of the Latin American community greatly advancing the adoption of honest, free-market cryptocurrencies.
Therefore, it was an honor to speak on behalf of the Hispanic community. Even if you do not speak Spanish, there are English subtitles for you to enjoy.
Watch this discussion now and share it with someone you care about!
And remember… Hyperbitcoinization has arrived and is here to stay.
Peace, love, and anarchy.

Follow me on Twitter @VamosVigilante

Don't miss my new workshop on the two most important issues of our time, The Answer to A.I. and the Solution to the Crypto Onboarding Problem. I believe that we need to get this information out so strongly that we're giving it to you for free. Click here for the answer.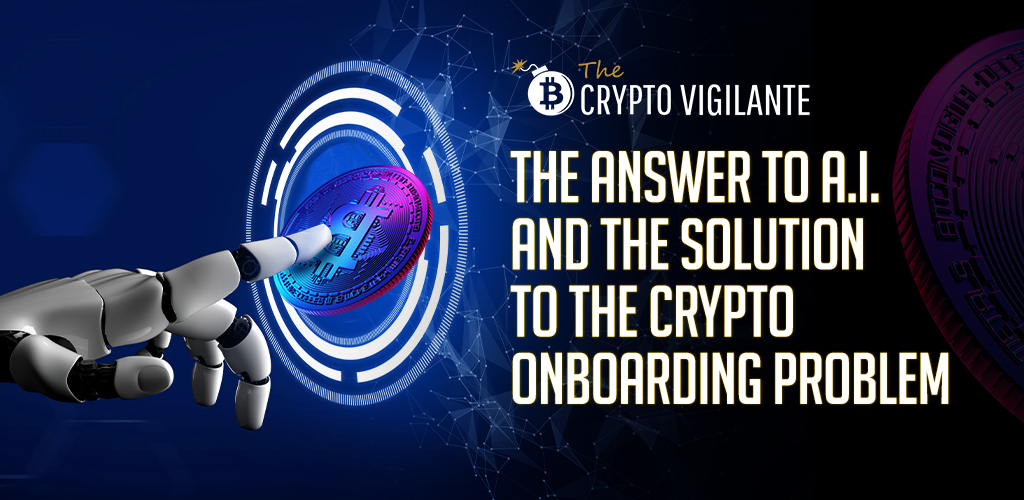 Are you worried about the impact of recent bank failures and how they will affect your financial future? With the right information, you don't have to be… On March 24th, 2023 The World's Top Crypto Analysts, Economists, & Crisis Investors Held A Privately Live-streamed "Emergency Banking Collapse" Round Table Event… Click here to claim your virtual seat at the table!

NEW Video: TDV Senior Analyst Ed Bugos shares what he believes will be the biggest short!
TCV Summit: Hardware Basics Edition | TCVsummit.com ⬅️ Replay videos now available!
Download our free Crypto Privacy Guide: https://CryptoVigilante.io/convoy

The Crypto Vigilante (SUBSCRIBE) is the premier financial newsletter specializing in crypto-asset markets.  Follow TCV on BitChute, Facebook, Flote, Gab, Instagram, MeWe, Minds, Odysee, Rumble, Substack, TikTok, Twetch, Twitter, Vigilante.tv, and YouTube.
Want to be on the pulse of crypto? Access our exclusive portfolio, insider reports, full archive of monthly newsletters, real-time market updates, buy/sell alerts, and private community chat ahead of our July newsletter… Subscribe now!

Intro music video: Canción de Bitcoin

Original broadcast on Todo Bitcoin
Podcast: Play in new window | Download
Subscribe to the TCV podcast: RSS