As I stood there, on the bustling floor of the Guns N' Bitcoin conference, I felt a wave of excitement, anticipation, and dare I say it… a little bit of rebellion. I had the distinct honor of sitting down with Jeff Rodriguez, a man who's been at the forefront of the 3D-printed gun movement for eight years. And wow, you'll definitely want to hear about what he's working on.
Now, if you're familiar with my work, you know I'm all about pushing the boundaries and defying convention. That's why, when Jeff began to explain the ins and outs of the flare projector 37-millimeter signaling device, I was all ears. This bad boy isn't technically a gun, but let's be real – if directed at someone, it could easily become one. It looks like something a Stormtrooper would carry. And that's just the tip of the iceberg.
As we dove deeper into our conversation, Jeff revealed the Evolver, a work-in-progress that will undoubtedly shake up the gun world once it's complete. But that's not all – he also showed me a sleek, lightweight prototype of a belt-fed action shotgun that he's been tirelessly working on.
There was also the extremely lightweight single-shot rifle crafted from AR-15 parts. This innovative firearm is designed for precision deer hunting, taking that one perfect, well-placed shot. It's still in the prototype stage, but I can already see the potential.
Just reading about it won't do it justice, you really need to see these things…
Watch the Full Interview
Watch on: Odysee | Rumble | Vigilante.tv | Bitchute
But let's take a step back for a moment. Who is Jeff Rodriguez, and why should we care? Well, my friends, Jeff is an engineer with a singular focus: building guns that don't rely on traditional gun parts. He's driven by a relentless pursuit of innovation and refinement, pushing the envelope of what's possible with 3D printing. And honestly, it's nothing short of inspiring.
For those of you new to the world of 3D-printed guns, Jeff recommends checking out CTRL+Pew's guide, which offers invaluable insights into this rapidly evolving field. And as for materials? Jeff suggests using polycarbonate tubing to glue your prints onto and trust me, you'll want to take his advice.
He recommends starting with an Ender 3 printer which is the standard in this community and can be found for less than $300. It really is stunning how affordable these printers have become…
Jeff is also selling kits for an AR barrel and will be offering some pieces for it too. I can't stress enough how impressed I am with his work, and I encourage you all to learn more by visiting his website or scanning the provided QR code.
So, what's the takeaway from my unforgettable encounter with Jeff Rodriguez at the Guns N' Bitcoin conference? It's simple, really: the future of firearms is here, and it's both thrilling and terrifying. As we push the boundaries of technology, the line between freedom and responsibility blurs, and we must navigate this new frontier with both eyes wide open.
Of course, we encourage you to responsibly embrace this new technology protecting our freedoms and also encourage you to continue learning and evolving so that we can be wise and peaceful actors in the turbulent future.

I'll be right here enjoying the ride at the vanguard of this revolution, and having some fun in the process.
Peace, love, and anarchy.

Follow me on Twitter @VamosVigilante
Follow Jeff Rodriguez on Twitter @BigTanGringo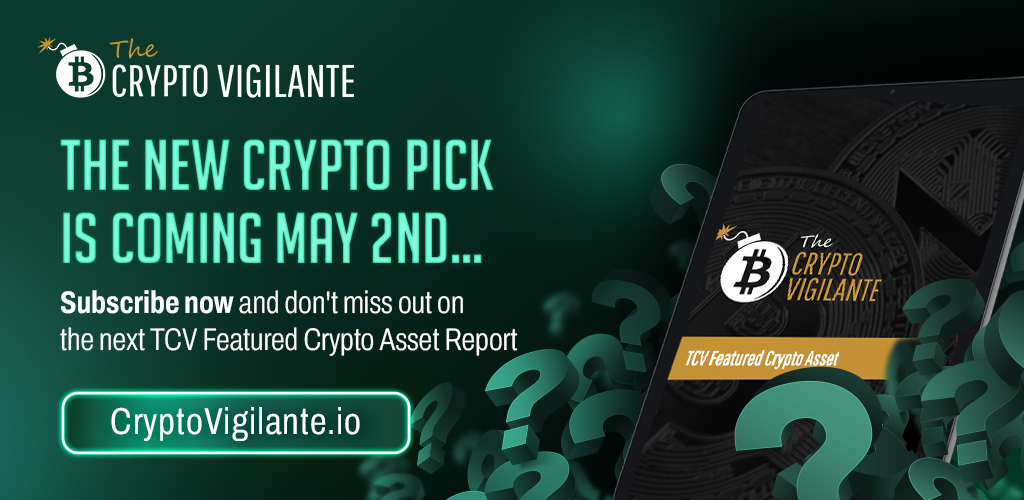 Don't miss my new workshop on the two most important issues of our time, The Answer to A.I. and the Solution to the Crypto Onboarding Problem. I believe that we need to get this information out so strongly that we're giving it to you for free. So, hit that link and get ready to dive deep.
Are you worried about the impact of recent bank failures and how they will affect your financial future? With the right information, you don't have to be… On March 24th, 2023 The World's Top Crypto Analysts, Economists, & Crisis Investors Held A Privately Live-streamed "Emergency Banking Collapse" Round Table Event… Claim your virtual seat at: https://CryptoVigilante.io/RoundTable
NEW Video: TDV Senior Analyst Ed Bugos shares what he believes will be the biggest short!
TCV Summit: Hardware Basics Edition | TCVsummit.com ⬅️ Replay videos now available!
Download our free Crypto Privacy Guide: https://CryptoVigilante.io/convoy
The Crypto Vigilante (SUBSCRIBE) is the premier financial newsletter specializing in crypto-asset markets. Follow TCV on BitChute, Facebook, Instagram, Odysee, Rumble, TikTok, Twitter, Vigilante.tv, and YouTube.
Podcast: Play in new window | Download
Subscribe to the TCV podcast: RSS