What up, Vigilantes? Rafael LaVerde here, and I just had the most amazing conversation with Kalina Lux and Cakemaster about Dero cryptocurrency. Let me tell you, the vibes hanging out with some of the Dero Community were incredible. The atmosphere, the food, the entertainment – everything was top-notch. Dero is truly positioning itself as the network and marketplace for everything private by default.
One exciting development is Dero Airbnb, called DerBNB. Apollo and Cakemaster brought this idea into the Dero Discord, and it got me pumped. It got Kalina pumped as well, especially as an Airbnb owner herself. This concept is set to revolutionize the rental market with blockchain technology.
But that's not all! Dero 0.8 introduces a visual scripting tool, enabling anyone to write smart contracts in DVM Basic on Dero. This will open up a world of possibilities for the masses. We also touched on local finances on the blockchain, with each transaction being verified through NFTs. This could work for gift certificates and other applications, and I'm excited to see how this evolves worldwide.
Kalina shared her thoughts on sovereignty, law, and Dero, emphasizing the importance of self-governance and natural law. In her eyes, Dero is the most significant invention since Bitcoin itself. One of Dero's most significant contributions to the crypto world is preserving human dignity through privacy. With Dero, you can own NFTs privately, something that even the mainstream art world is yet to achieve.
As for the future of smart contracts, Dero is the platform to watch. With services being built on-chain or off-chain, those contributing to the development of a new private internet on Dero will be rewarded. The decentralized search engine living in your wallet is another major selling point, as it promotes interoperability and open-source development.
It really does check all of the boxes…
Dero is set to become the marketplace for everything, with privacy by default. It's also the perfect platform for decentralized governance and applications. In a post-Dero world, manipulation becomes a thing of the past. Young people are primed to build amazing things on Dero; if you can dream it, you can build it on this platform.
This is all fun to write and read about, but I assure you that you'll want to watch the interview and explore with us…
Watch the Full Interview
Watch on: Odysee | Rumble | YouTube | BitChute | Facebook | Vigilante.tv
During our conversation, we also discussed the hilarious COCO Private Islands meme and the upcoming unstoppable crowdfunding platform. The platform, set for some serious upgrades, will utilize the COCO Token for bounties and subscriptions.
One fascinating point was Dero's potential impact on the future of language. By breaking away from the dominant English language, Dero represents a new level of freedom unlike anything we've seen before. This platform invites us to reclaim our birthright as free human beings, augmenting our interaction and freedom to unprecedented heights.
You know that I think artists are crucial in the crypto world, as they showcase the possibilities and direction we're headed. Dero is akin to entering a forest for the first time, a testament to the beauty of life and dreams.
Talking to anyone from Dero brings me an overwhelming sense of peace. It's the realization of our ability to walk away from the World Economic Forum plantation and build a new world. I highly recommend joining the Dero Discord and becoming part of this amazing community.
Until next time, Vigilantes.

Follow me on Twitter @VamosVigilante
Follow Kalina Lux on Twitter @KalinaLux

Don't miss my new workshop on the two most important issues of our time, The Answer to A.I. and the Solution to the Crypto Onboarding Problem. I believe that we need to get this information out so strongly that we're giving it to you for free. So, hit that link and get ready to dive deep.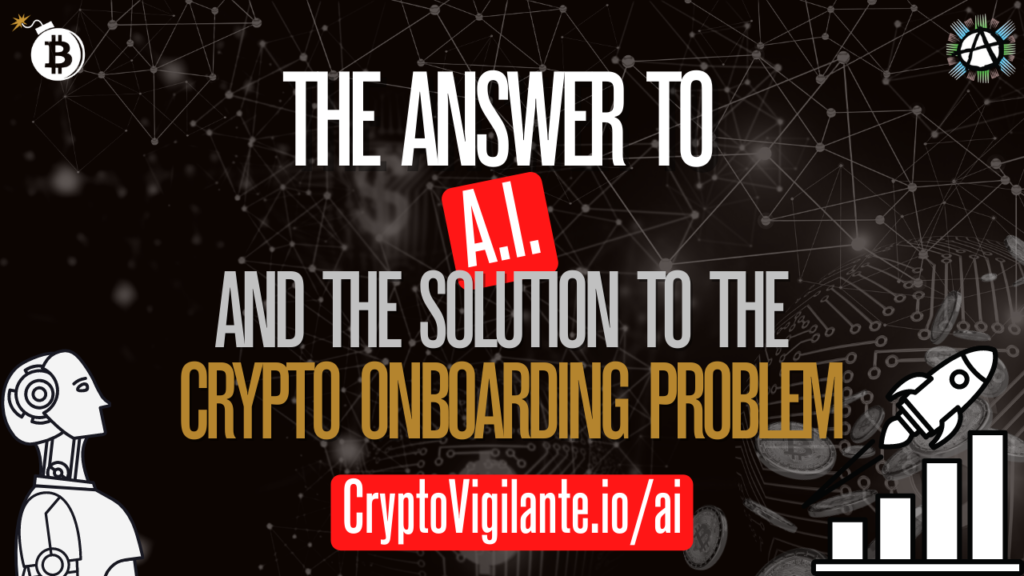 NEW Video: TDV Senior Analyst Ed Bugos shares what he believes will be the biggest short!
TCV Summit: Hardware Basics Edition | TCVsummit.com ⬅️ Replay videos now available!

Download our free Crypto Privacy Guide: https://CryptoVigilante.io/convoy
The Crypto Vigilante (SUBSCRIBE) is the premier financial newsletter specializing in crypto-asset markets. Follow TCV on BitChute, Facebook, Flote, Gab, Instagram, MeWe, Minds, Odysee, Rumble, Streamanity, Substack, TikTok, Twetch, Twitter, Vigilante.tv and YouTube.
Podcast: Play in new window | Download
Subscribe to the TCV podcast: RSS