What's up, Vigilantes! I recently had the incredible opportunity to address a room full of talented Dero community members at the 2023 Nonsensus Conference, sharing insights and strategies on how to achieve success while creating decentralized applications on the Dero blockchain.
It was a fantastic experience that practically brought tears to my eyes to see their enthusiasm and passion for the Dero ecosystem. I am truly excited about the potential they hold to shape the future of blockchain technology! I was expecting a bunch of old school cypherpunk hippies… turns out this was a youth gathering of geniuses; i.e., 18yr old, 19yr old geniuses that made me feel incredibly bullish about the DERO ecosystem.
During my presentation, I highlighted the importance of avoiding common pitfalls of VC money, ensuring that they can navigate the challenging terrain of blockchain technology with confidence and expertise while profiting on-chain with intelligence.
The Dero community is full of potential, and I urged each and every one of them to harness their creativity, determination, and knowledge to create a brighter future for the blockchain world. Together, we can overcome obstacles, foster innovation, and make the Dero ecosystem even more remarkable!
Watch here:
Watch on: Odysee | Rumble | YouTube | BitChute | Twitter | Vigilante.tv
Additionally, I want to extend a heartfelt shout-out to the incredible FredLock, whose artistic contributions added a unique dimension to the conference. Fred's Dero-themed paintings were not only awe-inspiring but also showcased the incredible diversity of talents within the Dero community.
Let's continue to support and uplift each other as we forge ahead in this exciting journey with Dero's alien technology! The possibilities are limitless, and I'm looking forward to witnessing the brilliant creations and innovations that will emerge from this dynamic and inspiring group of very young crypto enthusiasts!
Let's take this momentum and turn it into something truly extraordinary!
Peace, love, and anarchy,

Follow me on Twitter @VamosVigilante
Follow Fred Lock on Instagram @FredLock99
Want to be on the pulse of crypto? Access our exclusive portfolio, insider reports, full archive of monthly newsletters, real-time market updates, buy/sell alerts, and private community chat and get instant access to our new October newsletter… Subscribe now!
Millionaire Crypto Analyst Reveals the Exact Crypto Wallet Setup He Wished He Had When Starting Out: https://CryptoVigilante.io/crypto101

Don't miss my new workshop on the two most important issues of our time, The Answer to A.I. and the Solution to the Crypto Onboarding Problem.  I believe that we need to get this information out so strongly that we're giving it to you for free.  Click here for the answer.

Are you worried about the impact of bank failures and how they will affect your financial future? With the right information, you don't have to be… The world's top crypto analysts, economists, & crisis investors held a privately live-streamed "Emergency Banking Collapse Round Table" event…
Click here to claim your virtual seat at the table!
NEW Video: TDV Senior Analyst Ed Bugos shares what he believes will be the biggest short!
TCV Summit: Hardware Basics Edition | TCVsummit.com ⬅️ Replay videos now available!
Download our free Crypto Privacy Guide: https://CryptoVigilante.io/convoy
The Crypto Vigilante (Follow on All Socials)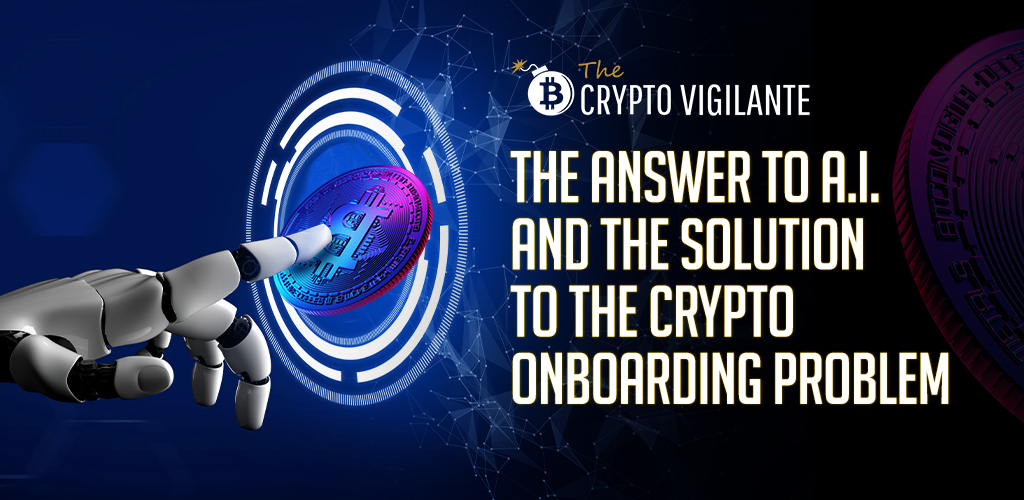 Podcast: Play in new window | Download
Subscribe to the TCV podcast: RSS