As a loyal subscriber of our free newsletter, I trust you find value in our content.
Enough so that I hope you will celebrate the recent success of the Vigilante Insiders Club.

Our highest-level service SOLD OUT the first 50 spots for the opening launch. Congratulations to all of the Vigilantes who invested in themselves!

You can consider the VIC as ALL of the benefits of The Dollar Vigilante and The Crypto Vigilante combined with direct access to both teams 24/7 365. If that intrigues you, join the waitlist!

That said, you may have noticed it has been quiet on the Crypto Vigilante front.

The team has been integrating with the VIC in a way that challenges us to serve more deeply through our work.

However, this is not really work for us. Sure, there is a considerable amount of sweat equity and pure vigilance required to navigate the world of blockchain tech.

But it does not feel like work. We absolutely LOVE what we do. The team would rather be nowhere else than in the trenches with our beloved Vigilantes.
I bring this up because there is an even more important reason we have been quiet, and it absolutely affects your future in crypto.

Something is brewing in the markets…

Something is about to break.

One crack-up in the banking system, real estate market, or indices will send the crypto market into volatility not seen since the Covaids crash in March of 2020.

Now, I do not say this to fearmonger or pressure you into panic. I only speak from unemotional, thorough technical and fundamental analysis of the markets. The data is undeniable and, even then, can only offer a probability at best.

I say this because there is SO much to celebrate and be excited about in this asset class.

It has been THREE years since the last best time to invest in crypto, followed by a longwinded bear market.

These are the moments to celebrate your patience in solitude.

THIS is the moment to sit silently, alone with your thoughts, and ask yourself the simple yet challenging questions.

Are you truly prepared to prosper with crypto now and into the future?

Can you really see yourself being responsible for so much digital currency that you can live freely and manifest all of your dreams into existence?

Can you see your family living in that off-grid homestead with all of the plants, animals, and toys to provide a life of true health and happiness?

Perhaps you have already experienced what it feels like to turn a few thousand dirty dollars into a magnificent wealth of immutable digital currency.

If you have not experienced this, then the good news is that the opportunity awaits you yet again.

While nothing in the markets is ever guaranteed, two things ARE guaranteed.

1.) Bitcoin and blockchain technology are here to stay and are only just getting started.

2.) If you do not embrace the responsibility of being an educated crypto investor and take the courageous and necessary actions, then you will not realize the life-changing freedom and prosperity that crypto has only begun to offer. Only YOU can do this.

The team and I strive to share new information that will assist in your health, wealth, and prosperity as you journey forward into the crypto space.

That is why there has never been a more important time to join our community and become the Vigilante that your heart is yearning to be.
While Jeff Berwick is the catalyst for The Crypto Vigilante, he is also an avid fan and reader. He is so attuned to our work that he was able to realize a million-dollar trade in two days from the LUNA stablecoin collapse.
Our Crypto Asset Analyst, Mr. Z, had a thorough write-up about the potential of that collapse well in advance for subscribers to protect their assets and position a trade.
This is only one example of a subscriber's success through applying our research with action.
Click the August Newsletter image below to see Jeff's testimonial!
Watch the Full Interview
Watch on: Rumble | YouTube | Facebook | Twitter | TikTok
At TCV, we offer services to support crypto traders, investors, and entrepreneurs worldwide, regardless of your level of expertise!

This includes:

●Monthly TCV Newsletters: Get actionable crypto analysis and in-depth research you can digest easily. Discover EXACTLY what's happening in the crypto market. ONE insight could turn into a crypto fortune for you.
●TCV Portfolio Updates: Gain access to our top crypto portfolio recommendations. Learn about the cryptos we're watching, which ones are up & coming, & our exact portfolio allocations.
●Crypto Insider Reports: The Crypto Vigilante often issues new books & special reports. Learn the cutting-edge privacy and operational security practices to ensure your crypto does not get lost or, at worst, stolen! Subscribers get instant access.
●Timely Crypto Alerts: If a legitimate bull or bear trend begins, you get an alert. You'll know exactly when to buy, sell, hold, or add to your position, allowing you to profit on up or down trends.
●Crypto Market Update Videos: Receive exclusive videos several times per week from the world's top crypto market technicians with actionable market analysis, trading ideas, and buy & sell targets.

●Exclusive Members-Only Chat: Receive an exclusive invite to our private Telegram group chat. This is where our subscribers share research, ideas, and form lifelong connections around the world.

Here is a preview of what you will discover in the latest August 2023 Newsletter:
●Mr. X begins by welcoming our new TCV subscribers from the VIC, reviewing Bitcoin's recent price drop, liquidity crisis, what is causing it, and updates us on the FTX saga as SBF finally goes back to jail. He then warns us of the privacy risks of social finance applications like Friend.tech that are built on surveillance blockchains, informs us of the Trumps' ventures into crypto, quells some of last month's hype around Ripple's partial (and possibly temporary) legal victory, discusses the recent indictment of the co-founders of Tornado Cash, and warns us of a coming crackdown on crypto taxes led by four US senators and why this is bullish for privacy coins.
● Mr. Z interrupts his usual creative process to perform a detailed review of what he considers likely FUD surrounding Binance and its founder, CZ. He also uses it as an opportunity to explore the profitability of crypto exchanges and issues a warning to subscribers about leveraged trading.
● Mr. P keeps us up on critical OpSec news: from losing trust in (what had been) a reputable app to how Mullvad's quantum resistance reinforces its position as the preferred VPN to a timely reminder that Zoom meetings are a BIG privacy no-no.
● Ed Bugos does not join us for this newsletter. I mean, after my last interview with him… what more needs to be said right now? If you haven't seen it, this is a MUST-WATCH.

The above list does not even include my current take on the blockchain space!

I have a lot more interviews headed your way in addition to the upcoming TCV Summit: Ordinals, NFTs, & On-Chain Economies Edition.

I cannot even begin to describe how excited I am for this. It is truly the next biggest trend for blockchain tech. Do not miss this! Pre-register here.

Until then, if the timing is right for you, there has never been a better time to join us at The Crypto Vigilante.

Learn more and get started here. We look forward to your arrival.
Peace, love, and anarchy.

Follow me on Twitter @VamosVigilante

Want to be on the pulse of crypto? Access our exclusive portfolio, insider reports, full archive of monthly newsletters, real-time market updates, buy/sell alerts, and private community chat and get instant access to our new August newsletter… Subscribe now!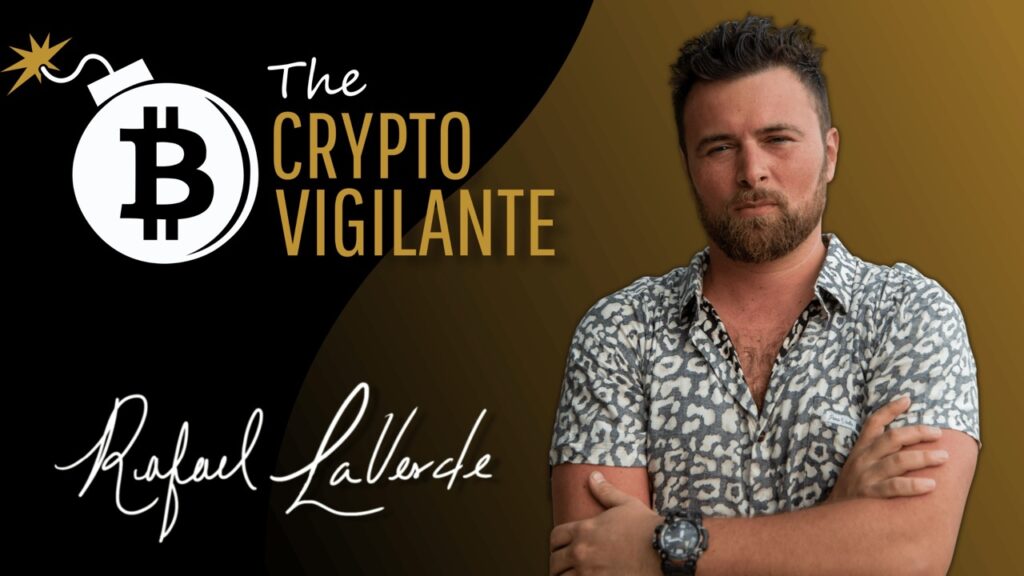 Join our world-class team of researchers and analysts in the trenches with the unveiling of the Vigilante Insiders Club (VIC). Spots will be opening soon. Learn more here and get on the waitlist!

The next BIG trend in all of crypto is on the horizon. Fortunes are already being made in record time from actually using the BEST of blockchain technology. The time has come to embrace true crypto entrepreneurship with the next TCV Summit: Ordinals, NFTs, & On-Chain Economies Edition. Click here to pre-register now!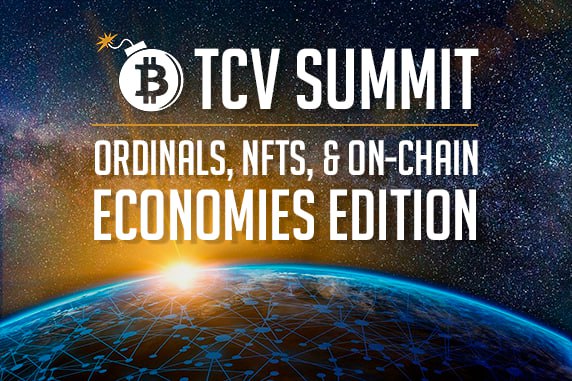 NEW Video: TDV Senior Analyst Ed Bugos shares what he believes will be the biggest short!

Are you worried about the impact of recent bank failures and how they will affect your financial future? With the right information, you don't have to be… On March 24th, 2023 The World's Top Crypto Analysts, Economists, & Crisis Investors Held A Privately Live-streamed "Emergency Banking Collapse" Round Table Event… Click here to claim your virtual seat at the table!
TCV Summit: Hardware Basics Edition | TCVsummit.com ⬅️ Replay videos now available!
Download our free Crypto Privacy Guide: https://CryptoVigilante.io/convoy
Don't miss my new workshop on the two most important issues of our time, The Answer to A.I. and the Solution to the Crypto Onboarding Problem. I believe that we need to get this information out so strongly that we're giving it to you for free. Click here for the answer.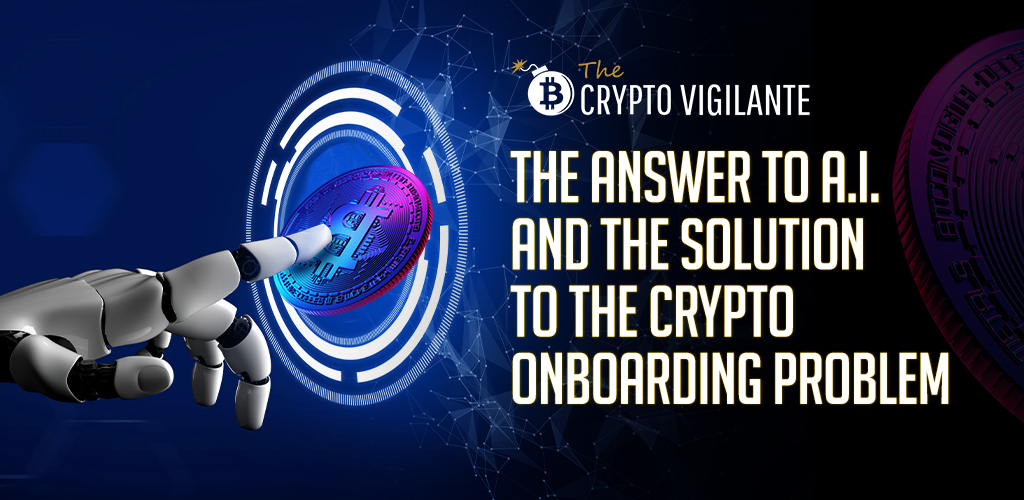 The Crypto Vigilante (SUBSCRIBE) is the premier financial newsletter specializing in crypto-asset markets. Follow TCV on BitChute, Facebook, Flote, Gab, Instagram, MeWe, Minds, Odysee, Rumble, Substack, TikTok, Twetch, Twitter, Vigilante.tv, and YouTube.
Podcast: Play in new window | Download
Subscribe to the TCV podcast: RSS