As a loyal subscriber of our free newsletter, I trust that you find value in our content.

The team and I strive to share new information that will assist in your health, wealth, and prosperity as you journey forward into the crypto space.

There are countless hard lessons that we have faced and still face to this day. Our mission is to impart the wisdom from our experience to YOU for the good of the entire blockchain space.

But it does not stop there.

Often, we will see a subscriber take the leap toward becoming a true Crypto Vigilante.

What does this mean?

At TCV, we offer a basket of services to support crypto traders, investors, and entrepreneurs worldwide, regardless of your level of expertise!

This includes:

●Monthly TCV Newsletters: Get actionable crypto analysis and in-depth research you can digest easily. Discover EXACTLY what's happening in the crypto market. ONE insight could turn into a crypto fortune for you.
●TCV Portfolio Updates: Gain access to our top crypto portfolio recommendations. Learn about the cryptos we're watching, which ones are up & coming, & our exact portfolio allocations.
●Crypto Insider Reports: The Crypto Vigilante often issues new books & special reports. Learn the cutting-edge privacy and operational security practices to ensure your crypto does not get lost or, at worst, stolen! Subscribers get instant access.
●Timely Crypto Alerts: If a legitimate bull or bear trend begins, you get an alert. You'll know exactly when to buy, sell, hold, or add to your position, allowing you to profit on up or down trends.
●Crypto Market Update Videos: Receive exclusive videos several times per week from the world's top crypto market technicians with actionable market analysis, trading ideas, and buy & sell targets.

●Exclusive Members-Only Chat: Receive an exclusive invite to our private Telegram group chat. This is where our subscribers share research, ideas, and form lifelong connections around the world.

Timing your move in the markets is incredibly important…
This does not mean buying at the absolute bottom or selling at the absolute top.
This simply means buying at the right time and selling at the right time.
All markets move in cycles, like the seasons. The right time to buy is during a bear market, and the right time to sell is during a bull market.

The right time to buy is coming to an end VERY soon.
With the former bear market behind us, this could be your last chance to secure a portfolio in time for the next bull run!
And it just so happens our July Newsletter is hot off the press! The timing could not be better.
Take a look at the front cover below!
The Cover for the July 2023 Issue: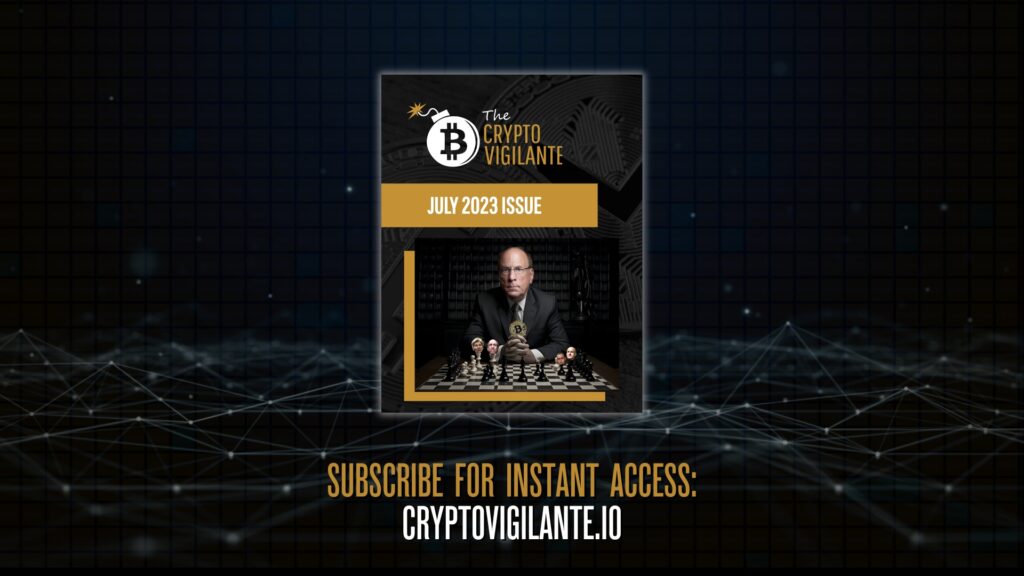 Crypto investing is a risky endeavor altogether. It is more risky to go at it alone. It is especially risky NOT to invest at all!

With over a decade of experience in crypto, our team has helped subscribers net gains of over 39,000% over the last three years!

While results are never guaranteed, there are few investments where you can take $1,000 and turn it into $1,000,000+ in a few short years.

Our research proves this.

We walk the walk while others talk the talk.

Here is a preview of what you will discover in the latest July 2023 Newsletter:
●Mr. X takes us through the key events of the past month, including a Ripple (XRP) rally heralding alt-season, Blackrock's CEO (of all people) referring to Bitcoin as 'digital gold', updates on crypto's legal and political battles in the US, the promise of Wyoming SPDIs, and the latest news in privacy coin developments.
● Mr. Z shares his approach to evaluating crypto projects as he sets his sights on a new smallcap blockchain. As the man who called the Terra/Luna death spiral BEFORE it happened, you will NOT want to miss his surprising conclusion.
● Mr. P continues his series on learning and using Linux. If you've been following his series, you are now ready to start installing some software packages. He takes you through all you need to know.
● Ed Bugos informs us about the truth regarding CBDCs and FedNow. Ed Bugos is the world's foremost expert on these topics, and it is a blessing to have him provide us with a sober understanding of what is really going on.

The above list does not even include my current take on the blockchain space!

If the timing is right for you, there has never been a better time to join us at The Crypto Vigilante.

Learn more and get started here. We look forward to your arrival.
Peace, love, and anarchy.

Follow me on Twitter @VamosVigilante

Want to be on the pulse of crypto? Access our exclusive portfolio, insider reports, full archive of monthly newsletters, real-time market updates, buy/sell alerts, and private community chat and get instant access to our new July newsletter… Subscribe now!

Don't miss my new workshop on the two most important issues of our time, The Answer to A.I. and the Solution to the Crypto Onboarding Problem. I believe that we need to get this information out so strongly that we're giving it to you for free. Click here for the answer.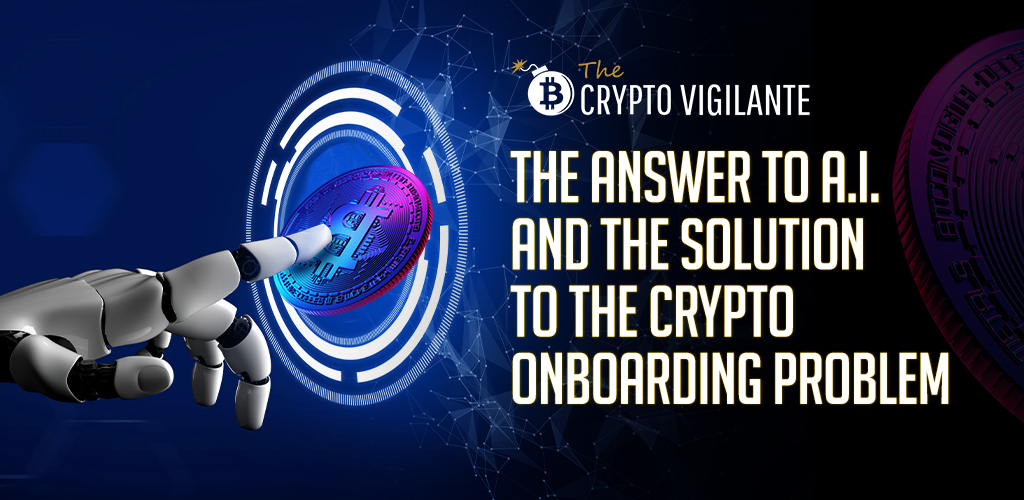 Are you worried about the impact of recent bank failures and how they will affect your financial future? With the right information, you don't have to be… On March 24th, 2023 The World's Top Crypto Analysts, Economists, & Crisis Investors Held A Privately Live-streamed "Emergency Banking Collapse" Round Table Event… Click here to claim your virtual seat at the table!

NEW Video: TDV Senior Analyst Ed Bugos shares what he believes will be the biggest short!
TCV Summit: Hardware Basics Edition | TCVsummit.com ⬅️ Replay videos now available!
Download our free Crypto Privacy Guide: https://CryptoVigilante.io/convoy

The Crypto Vigilante (SUBSCRIBE) is the premier financial newsletter specializing in crypto-asset markets. Follow TCV on BitChute, Facebook, Flote, Gab, Instagram, MeWe, Minds, Odysee, Rumble, Substack, TikTok, Twetch, Twitter, Vigilante.tv, and YouTube.
Want to be on the pulse of crypto? Access our exclusive portfolio, insider reports, full archive of monthly newsletters, real-time market updates, buy/sell alerts, and private community chat ahead of our July newsletter… Subscribe now!

Podcast: Play in new window | Download
Subscribe to the TCV podcast: RSS