While crypto may not be the most trending news story of today, it certainly could be tomorrow.

The innovation within blockchain is a creature that never sleeps and has no days off. It is astounding to see how far this technology has blossomed from a single idea.

The manpower and ethics needed to carve out this path of innovation are often overlooked by market participants and speculators alike.
Don't ever forget where you came from especially if you don't even know where you are going.
This is why I make a concerted effort to illuminate the players who continue to risk so much to make all of this possible, such as Andre (aka Zoidberg).
We recently connected at Monerotopia in Mexico City and I felt compelled to invite him onto the show to share some history of how Monero (XMR) came to be.
Andre is the Co-Founder of Zano (ZANO) and had helped develop CryptoNote, the first privacy blockchain protocol in history, responsible for 300+ forks since 2013, including Monero.
You'll want to hear his stories and what he has to say about competing privacy coins Dero (DERO) and Pirate Chain (ARRR).
Watch the Full Interview
Watch on: Odysee | Rumble | YouTube | BitChute | Twitter | Vigilante.tv
"I've been building this technology for 10 years and it can be ruined in one day with one single mistake," Andre shares.

This statement alone summarizes the pressure of programming cryptography, especially privacy-centric protocols. This level of pressure surely would have affected the progress of privacy coins if not for the culture that exists.

I explain, "A culture of FOSS ethos was embraced in a way that we had never seen before in the history of computer science. Now, we have a financial incentive to keep each other honest and to really bring out the very best in each other."

While Andre and I did not agree completely on Proof of Work (PoW) being superior to that of Proof of Stake (PoS) projects, like Ethereum (ETH), we absolutely agree on the strength and humility of the Monero community.

When I asked for his advice regarding the privacy community, he shared, "Get more reviewers, get more audits, get more researchers invited to your community, and get more unit tests."

Knowing the Monero community, this will be done.

You can follow Andre on Twitter and catch him at the next MoneroKon event in Prague! For now, I hope you enjoy this interview.
Peace, love, and anarchy.

Follow me on Twitter @VamosVigilante
Follow Andre on Twitter @_cryptozoidberg

Don't miss my new workshop on the two most important issues of our time, The Answer to A.I. and the Solution to the Crypto Onboarding Problem.  I believe that we need to get this information out so strongly that we're giving it to you for free.  Click here for the answer.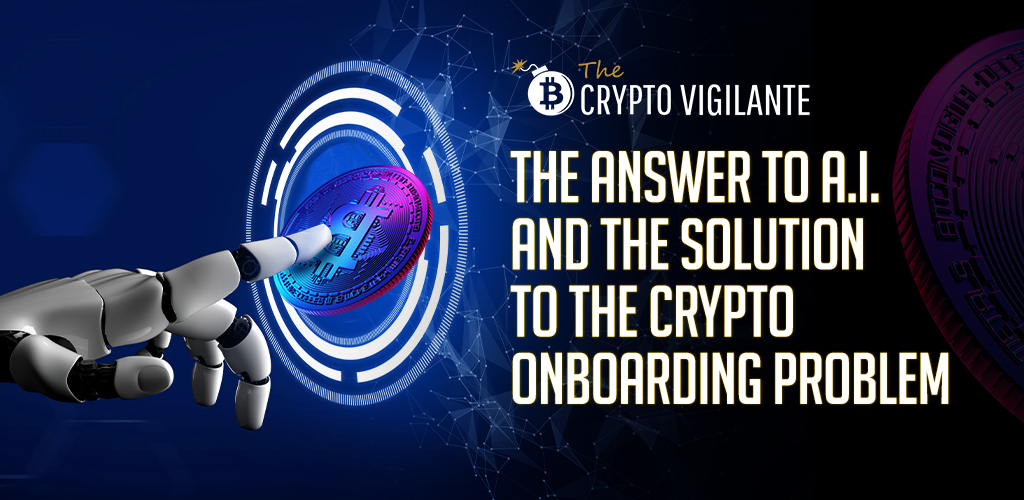 Are you worried about the impact of recent bank failures and how they will affect your financial future? With the right information, you don't have to be… On March 24th, 2023 The World's Top Crypto Analysts, Economists, & Crisis Investors Held A Privately Live-streamed "Emergency Banking Collapse" Round Table Event… Click here to claim your virtual seat at the table!

NEW Video: TDV Senior Analyst Ed Bugos shares what he believes will be the biggest short!
TCV Summit: Hardware Basics Edition | TCVsummit.com ⬅️ Replay videos now available!
Download our free Crypto Privacy Guide: https://CryptoVigilante.io/convoy

The Crypto Vigilante (SUBSCRIBE) is the premier financial newsletter specializing in crypto-asset markets. Follow TCV on BitChute, Facebook, Flote, Gab, Instagram, MeWe, Minds, Odysee, Rumble, Substack, TikTok, Twetch, Twitter, Vigilante.tv, and YouTube.
Really want to be on the pulse of crypto? Get access to our latest newsletter for 54 pages of cutting-edge information you won't find anywhere else! Subscribe for access.

Podcast: Play in new window | Download
Subscribe to the TCV podcast: RSS